Whatever your educational or professional background, this is your opportunity to make an impact in multiple domains with one job. Welcome to the next step in your career!
If there is a place where you could feel completely at home, we guarantee it is this. With a very open and free environment, Holistic believes in horizontal work culture. Everyone here has modern values and strives hard to constantly evolve and learn. In spite of being in consulting, we do not hire only engineers. Yes, you read that right! We believe that people from different streams bring different abilities, world views, and expertise and our doors are always open for people who bring something new to the table. We don't have a 'leave policy' because as long as the work is done, there's no harm in taking time off work, right?
We can proudly say that our attrition rate is 0% because once you are here, you really don't need to be anywhere else!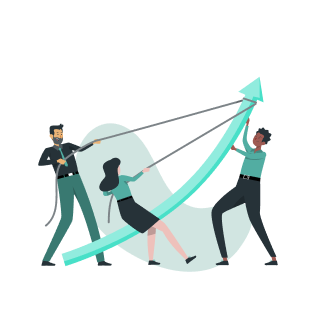 Diverse and dynamic work culture
Don't see a position that you like?