Check the health of your company for free!
We offer a FREE company-health audit, to help businesses better their performance. After the audit is complete, if you like our findings
We can feature the logo of your company on our website, under client roster
We can create a case-study with the findings, with your approval
Do you see any of the following characteristics in your company?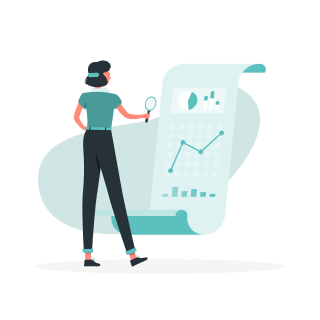 1. Struggling to make vendor/ employee payments in spite of sufficient billing?
2. Does it seem like there is always a mismatch in what your customers demand and what is available?
Inventory Mismatch, High Stockouts/Surpluses
3. Do your customers drive production?
Poor or Inefficient Productivity
4. Do you find yourself spending on air freight or special delivery arrangements to meet customer demands?
5. Are extra resources put in to meet customer demands?
6. Do you observe low sales for the first 15 days and over 60-70% of the sales are concentrated in the last 15 days?
7. Do your products not get converted in time for delivery?
8. Do you struggle with keeping deadlines?
9. Are there delays in acquiring relevant data and information?
Hampered Communication Flow
10. Do your project goals keep changing while the project is already underway?
11. Problems with keeping on top of funds released for a project?
12. Can't figure out how to go about creating sustained value for your
Unrealised Business Value
13. Lots of overlapping projects causing execution difficulties?
If you see any two or more symptoms, this FREE audit is for you!